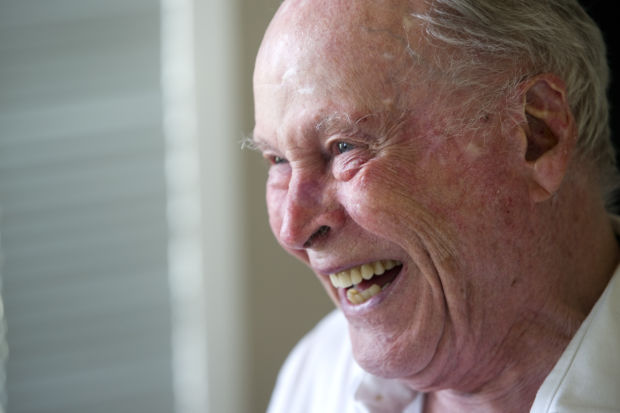 Dylan Brown / Independent Record
Ralph Arnold, 93, laughs while talking about his "young soldier" experiences Wednesday.
"Who can complain?"
At his apartment in the Touchmark retirement community, the first memento Arnold shows from his service is a faded ticket stub, some seven decades old, from the Folies Bergére, the famed racy cabaret in Paris. He was doing "recon," he jokes.
With a wit as sharp as Ralph Arnold's, some memories of his time in World War II don't seem nearly as bad as they probably were. Mr. Arnold is a great example of the attitude and perseverance it took to make it through the war and come back home and live life.
A fascinating part of this story is the roll of film he found on a German soldier, and one of the photos made it to the Chicago Tribune and later the Holocaust Museum.
Read the entire article here:
http://helenair.com/news/local/who-can-complain-world-war-ii-vet-remembers-the-positive/article_013d27fe-bfde-11e2-9c58-0019bb2963f4.html